The cafeteria is open for everybody from 8:30 am to 2:30 pm on weekdays and from 11:30 am to 3:00 pm on weekends. The cafeteria is the most important casual meeting point for the Vienna BioCenter. The dedicated in-house staff at the cafeteria prepares some 600 full meals each day.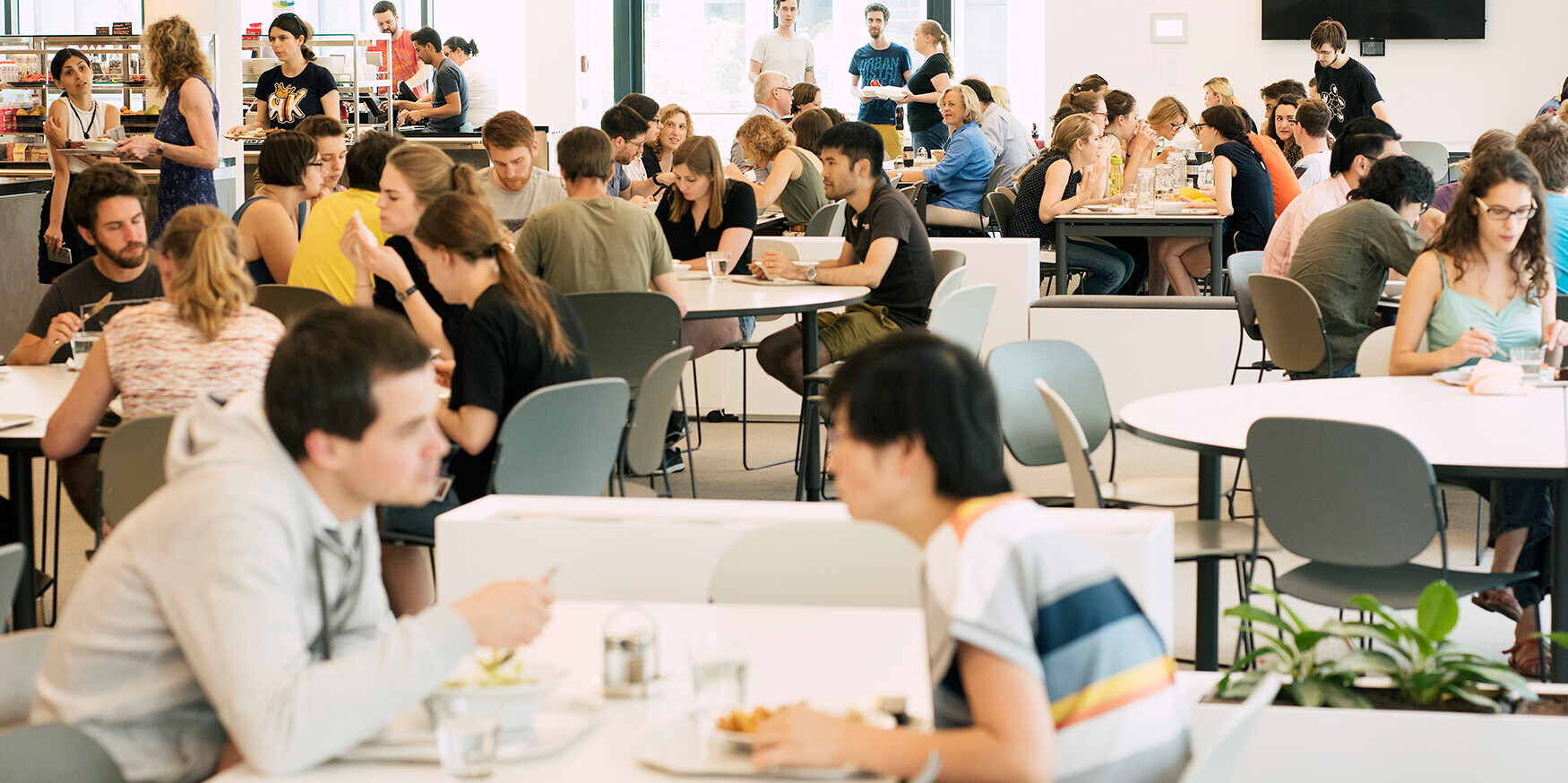 The cafeteria at the IMP offers three different warm meals a day, typically one fish or seafood, one meat and one vegetarian option. This is complemented by a range of salads, snacks such as sandwiches, as well as an assortment of sweets and beverages. In addition to lunch, the cafeteria serves breakfast.
In-house staff – with many cafeteria colleagues being part of the team for years – ensure high quality and a friendly atmosphere. For all meals, the cafeteria staff tries to source local products from known and trusted providers. As a result, the meals on offer have a more personal touch with an international scope than anonymous canteen meals found in other cafeterias.
While the IMP is providing the space for the cafeteria, which is a shared facility by IMP, IMBA and GMI, it is open to anyone and using it as the "focal point" of the Vienna BioCenter is welcome. Direct debit cards (Bankomatkarten) are accepted only between 12:45 and 14:00.
Cafeteria Opening Hours
Monday to Friday: 8:30 - 14:30
Saturday, Sunday: 11:30 – 15:00
Cafeteria Menu
For the weekly menu of the cafeteria, please follow this Cafeteria Menu.