The Research Institute of Molecular Pathology (IMP) is a leading basic research institute. Its 15 research groups with scientists from 40 countries address fundamental questions in molecular biology. Funded primarily by Boehringer Ingelheim and with unconstrained academic freedom, the IMP is the ideal environment for curiosity-driven biomedical research. As part of Vienna BioCenter, the IMP is embedded in one of Europe's biggest life science hubs with over 2,650 people working on life science research, education, and business.
Endorsements of the IMP by some of the World's most distinguished molecular biologists demonstrate that the IMP is among leading institutes of its kind.
Since the IMP's establishment in 1985, scientists at the institute are addressing important problems in research areas including molecular and cellular biology; structural biology and biochemistry; gene expression and chromosome biology; stem cell biology and development; and immunology and cancer.
In pursuit of their research goals, scientists at the IMP employ the latest methods and equipment in molecular genetics, imaging, biochemistry and structural biology on an array of model systems.
This is achieved with the help of state-of-the-art core facilities that are available to all research groups free of charge. Research at the IMP is supported by an annual budget of approximately 36 million Euros.
Achievements and indicators of excellence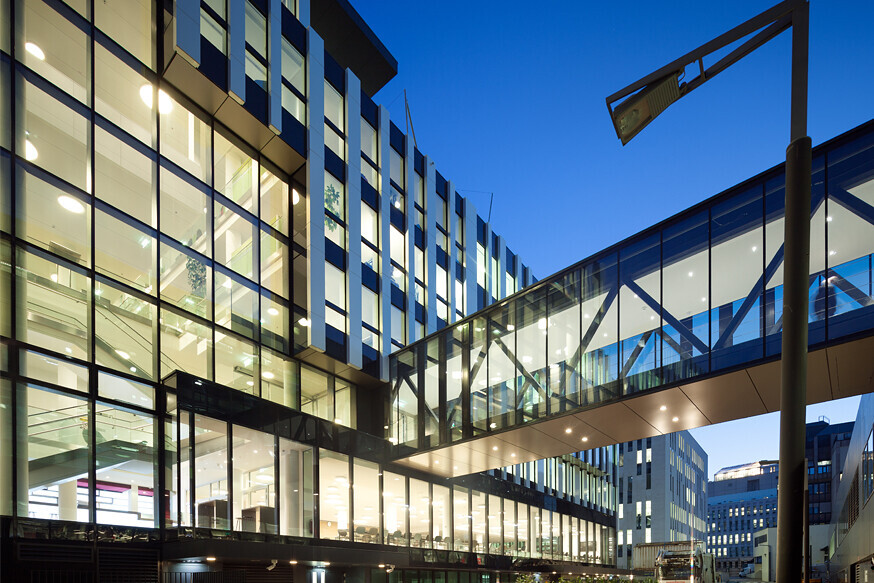 The IMP performs innovative research at the highest level, demonstrated by many achievements. IMP scientists publish 60 to 90 papers in international peer review journals per year.
An impressive number of grants and awards have been given to IMP scientists: as of 2023, approximately 13 of 15 IMP faculty members were recipients of at least one ERC grant; all eight senior group leaders are elected EMBO members; five Wittgenstein Awards were presented to IMP scientists. Emeritus Director Kim Nasmyth was awarded a Breakthrough Prize for work largely done at the IMP, IMP alumna Angelika Amon was presented with the same honour for her work at MIT.
The IMP's international scope is reflected by the many outstanding scientists that visit and give lectures or seminars at the IMP every week, or the high-level attendance of symposia and conferences that are hosted at the IMP and other Vienna BioCenter institutes. In turn, IMP faculty enjoy great interest in their work and present ongoing research at conferences and visits to academic institutions world-wide.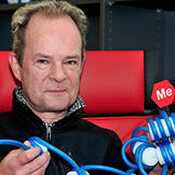 Many alumni of the IMP hold positions in renowned universities and excel in academia, as well as in the private or public sector. Many of our former Principal Investigators are now cornerstones of our international network.
The Scientific Advisory Board (SAB) meets with IMP researchers every year to discuss the quality, significance and main focus of research conducted at the institute. SAB members are recognized scientists from some of the world's top research institutes and universities who echo the high level of the IMP's academic standing.
Vienna BioCenter & life in Austria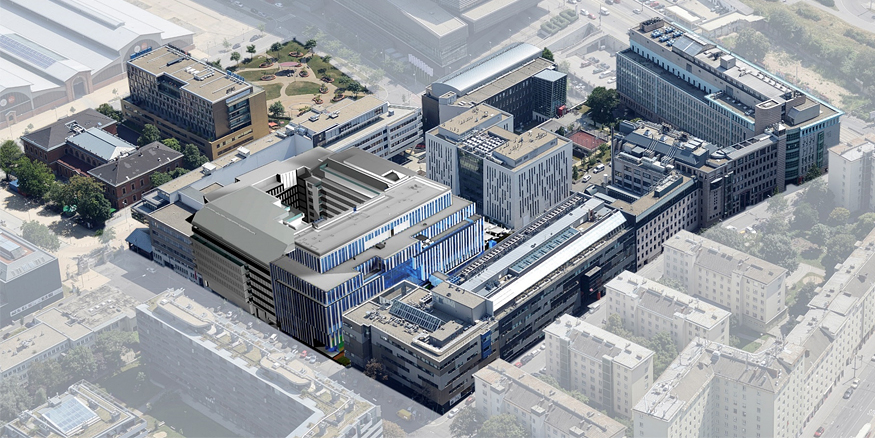 The IMP's location at Vienna BioCenter ensures that its research is firmly embedded in one of Europe's most dynamic and stimulating academic environments. In particular, two institutes of the Austrian Academy of Sciences and one of the University of Vienna and Medical University – IMBA, GMI and Max Perutz Labs – collaborate closely with the IMP. The working language of all institutes is English. The four institutes are strongly committed to education and organise a joint international PhD programme and a summer school, both attracting young scientists from all over the world. In total, there are more than 140 research groups across the Vienna BioCenter, placing it among the bigger life science hubs in Europe.
The Austrian capital Vienna is a cosmopolitan city with strong global ties: it is host to a United Nations Office and many corporations with international reach, and nearly half of its population is of international origin. This supports a diverse and vibrant atmosphere; facilities such as English-language schools or diverse cultural and culinary offerings make it easy for expats to settle in. It is no surprise that Vienna is a regular contender for the "world's most liveable city", providing the perfect environment for creative and fruitful biological research.