A positive work culture is a substrate for creativity and innovation. As a research institute driven by fresh ideas, the IMP endorses diversity and is committed to ensuring a work environment that is fair and welcoming for everybody. As a competitive organisation, we support all colleagues to make the best of their time at the IMP.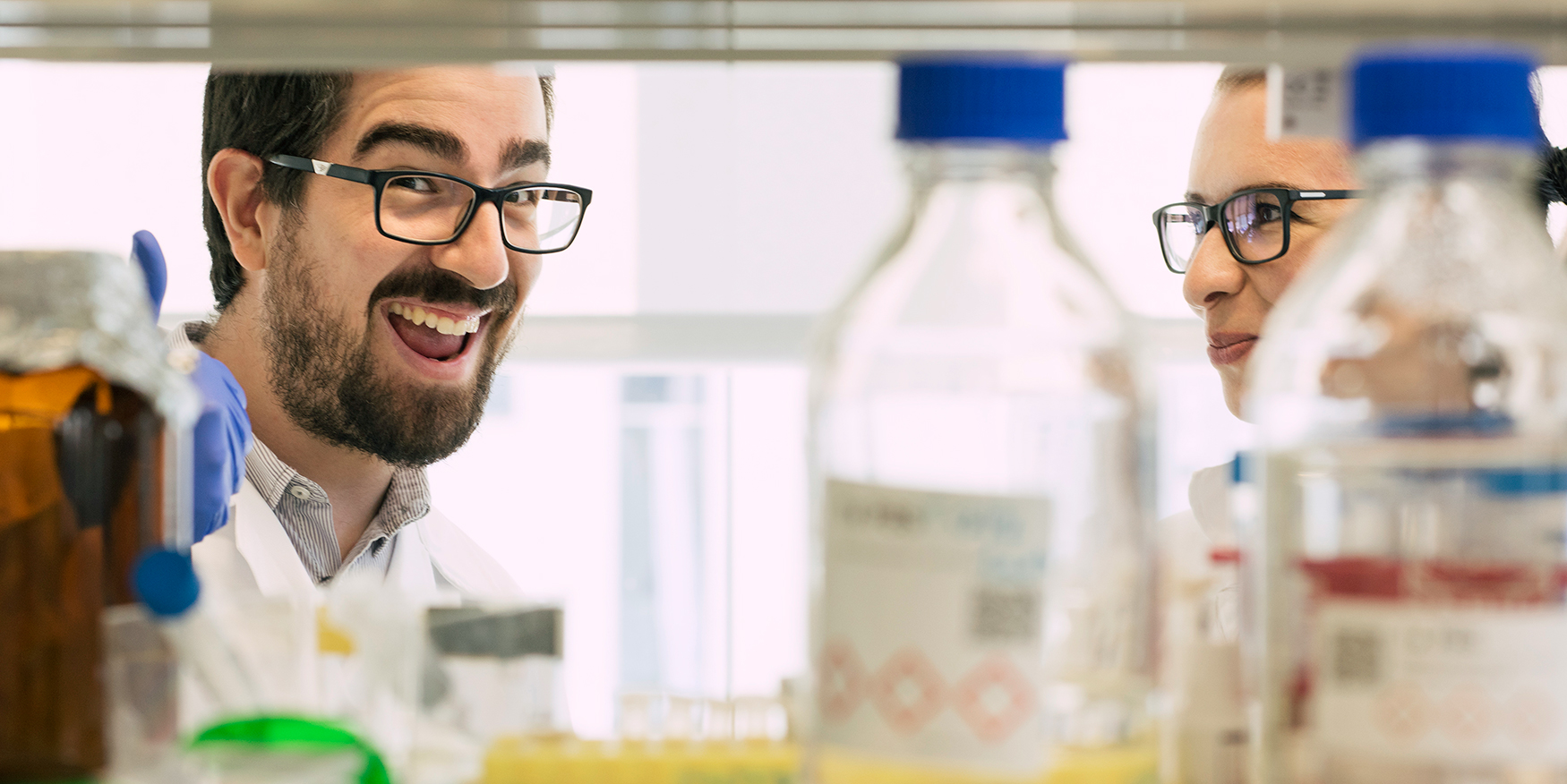 Staff at the IMP come from almost 40 different countries, with a wealth of different cultural backgrounds and world-views. The IMP endorses equality, diversity, and inclusion and nurtures a positive culture at the workplace through a range of activities.
Code of Conduct
All IMP staff is obliged to comply with a Code of Conduct. This set of guidelines provides a framework for maintaining a professional, fair, and welcoming work culture. The Code of Conduct was developed jointly with the Institute of Molecular Biotechnology of the Austrian Academy of Sciences (IMBA), which the IMP collaborates with closely, for example through shared service facilities. You can download the Code of Conduct below.
Whistleblowing
The IMP encourages people who witnesses potential non-compliance to report this to the relevant unit head, the HR department, or any other manager responsible for the function where the action or behaviour occurred.
For witnesses who want to report potential non-compliance, but are uncomfortable contacting these persons, or if attempts to raise concerns have not yielded results, the IMP provides the "BKMS® Incident Reporting" portal, a whistleblower web portal is provided by a third-party vendor who does not have access to content or any data of whistleblower or the report.
The IMP encourages users of this portal to provide their name; however, it also allows for anonymous reporting. It is prohibited to knowingly submit false or slanderous information, or to submit reports which include spurious accusations or denunciations.
IMP whistleblower tool: https://www.bkms-system.net/IMP
Mental fitness and wellbeing
The IMP is a competitive institution where staff has high work ethics. To maintain a healthy mind or to ease pressure in straining periods, the institute offers free and anonymous counselling through an external service. The institute also offers in-house coaching to support personal development, a service that is free for staff members.
Equity, diversity, and inclusion
The IMP is committed to providing a safe, productive, and inclusive work environment where all employees can flourish. This includes the promotion of equitable opportunities regarding professional development and support, and representation in positions of responsibility and leadership.
The IMP aims to mainstream equity and inclusion and supports the activities of the volunteer Equity, Diversity, and Inclusion (EDI) group on campus. The EDI group organises events such as seminars and social activities, but also advocates a work environment that is more inclusive of underrepresented groups.
Together with our partner organisations Institute of Molecular Biotechnology (IMBA) and the Gregor Mendel Institute (GMI) of the Austrian Academy of Sciences, the IMP has an action-based Equity, Diversity, and Inclusion plan. The plan aims to bring equity, diversity, and inclusion to the foreground, fostering an environment in which any individual or group feels supported, respected, and valued. The plan can be downloaded below.
Euraxess membership
In 2015, the IMP joined the "Euraxess" network, an initiative to enhance researchers' careers and mobility in Europe. The aim of Euraxess is to support researchers and their families with dedicated service centres that provide personalised assistance and information on job opportunities, mobility services, visa and residence regulations, as well as social security issues and taxation.
The Euraxess membership involves the implementation of the "European Charter for Researchers" and the "Code of Conduct for the Recruitment of Researchers". In line with these two documents, the IMP has expressed its commitment to the following principles:
The IMP as an employer is committed to prevent any discriminatory acts against individual staff members based on age, origin or gender.
As far as recruiting is concerned, the IMP supports a commitment towards a balanced ratio between male and female staff members.
In this context, please note that the IMP has implemented measures to make life for staff members with children easier – you can find more information in our section about you and your family.