Working in summer is a great opportunity for students to build bridges to their professional future. We talked to Tin Kocijan, a 2018 VBC Summer School student with Alexander Stark at the IMP – and an experienced "summerly career builder".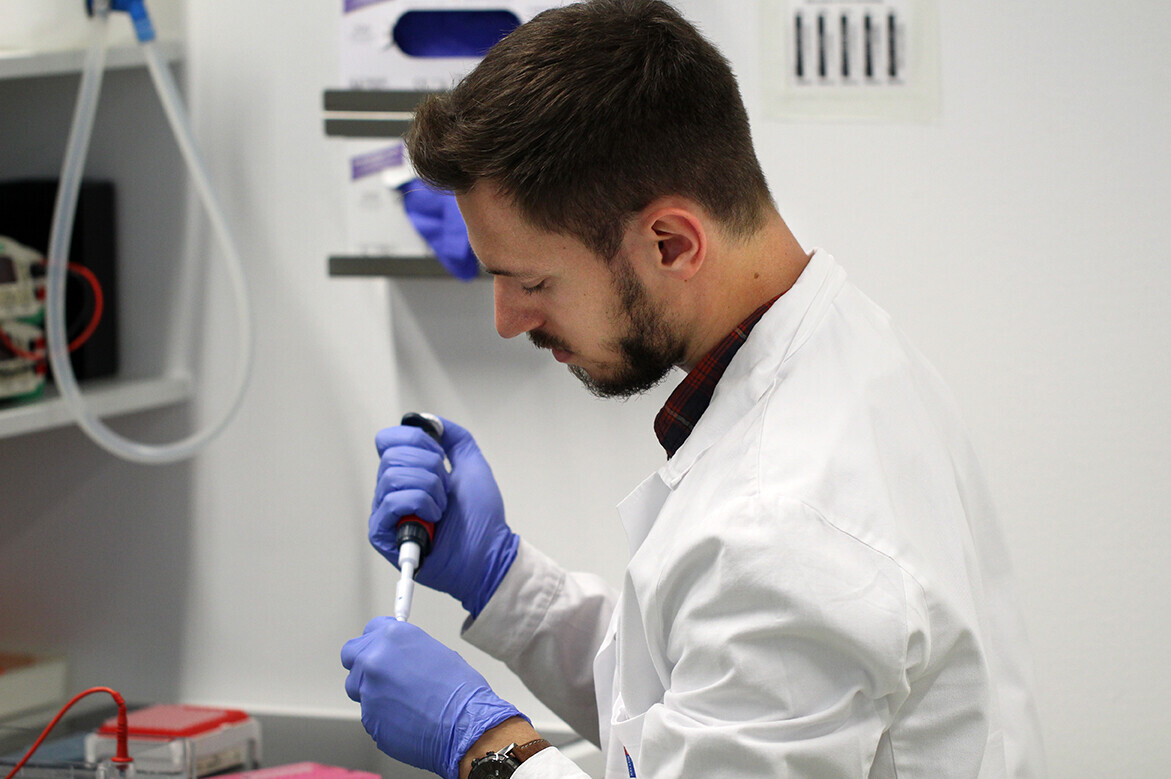 I have just finished the first year of my molecular and cellular biology master's programme at the Sorbonne University in Paris. This course is a two-year programme in English with a strong focus on developmental and systems biology, the areas which interest me most. Before going to Paris, I did my undergraduate studies in Zagreb, Croatia. I grew up in a northern part of Croatia, close to the borders to Slovenia and Hungary.
Throughout my studies, I have tried to make good use of my summers by doing summer schools or relevant internships. It started with the Summer School of Science in Croatia, and then continued with an International Science Camp at the "XLAB" of the University of Göttingen in Germany. In 2016, I did an internship at the ETH in Zurich through the Amgen Scholars Programme; last year I was an intern at the Dresden International PhD Programme with Elisabeth Knust's lab. Also, earlier this year, I did an internship at the Institute Pasteur in Paris in the lab of Francois Schweisguth.
I first learned about the IMP during my stay at the ETH in 2016, while joining a friend who visited people in Heidelberg. It was through them that I first heard of the institute and of its summer school program.
Research as a summer school student
For my summer project, I am working in the lab of Alexander Stark where I am experiencing a very supportive environment. As part of my project, I am working with Cosmas Arnold to establish a ChIP-seq protocol. It is great to contribute to cutting-edge science as a part of a bigger, ongoing research project. While challenging as any pioneering project likely is, if I succeed and overcome the technical challenges, it will be a great feeling.
I can work on my own, but also feel well-supported and can discuss questions with Cosmas anytime. I also attend the weekly lab meetings and journal clubs, where fruitful discussions are taking place. In addition, I had the opportunity to attend a lab retreat to Schladming, which was a great opportunity to get to know everybody in the lab. What I like about the work in the Stark lab is that people here do uncompromised, data-driven science that is to the point backed by evidence.
Building transferrable skills
The VBC Summer School also fosters my organizational skills: I am volunteering as the summer student representative, and we organize a social hour and the annual symposium. These make me learn how to handle stress better, I have reached a new level of time management here.
Compared to the other summer schools and projects that I did, I work much more with molecular biology techniques, rather than using methods such as immunohistochemistry. The IMP has excellent core facilities – such as the Molecuar Biology Service or Next Generation Sequencing.
When I look up an institute that I don't know yet, I try to get an idea of which world-class scientists they have and of the research areas they focus on. If you look at the people that the IMP recruits, and browse their publications, you can see that this institute is really world-class!
I am planning to pursue a PhD and so far, the VBC PhD Programme and the DIPP-IMPRS in Dresden would be my preferred options. I also thought about the US, but there is a completely different scientific culture and I think a transition after a PhD would be better.
I like Vienna, it has a much cosier environment than Paris. The city is very cultural, and the summer school is a great opportunity to experience this. Socially, the program is also great and interesting; I have stayed in touch with some of my peers from previous summer schools, but the networking and bonding here are stronger, and I think we will all benefit also from this aspect in the future.
Interview conducted in August 2018.
Further reading