In summer 2018, Maia Mesyngier participated in the VBC Summer School. Then a student of biology at MIT in Cambridge (USA), she worked for her research project in the lab of IMP Scientific Director Jan-Michael Peters. Here, Maia shares views on her experience.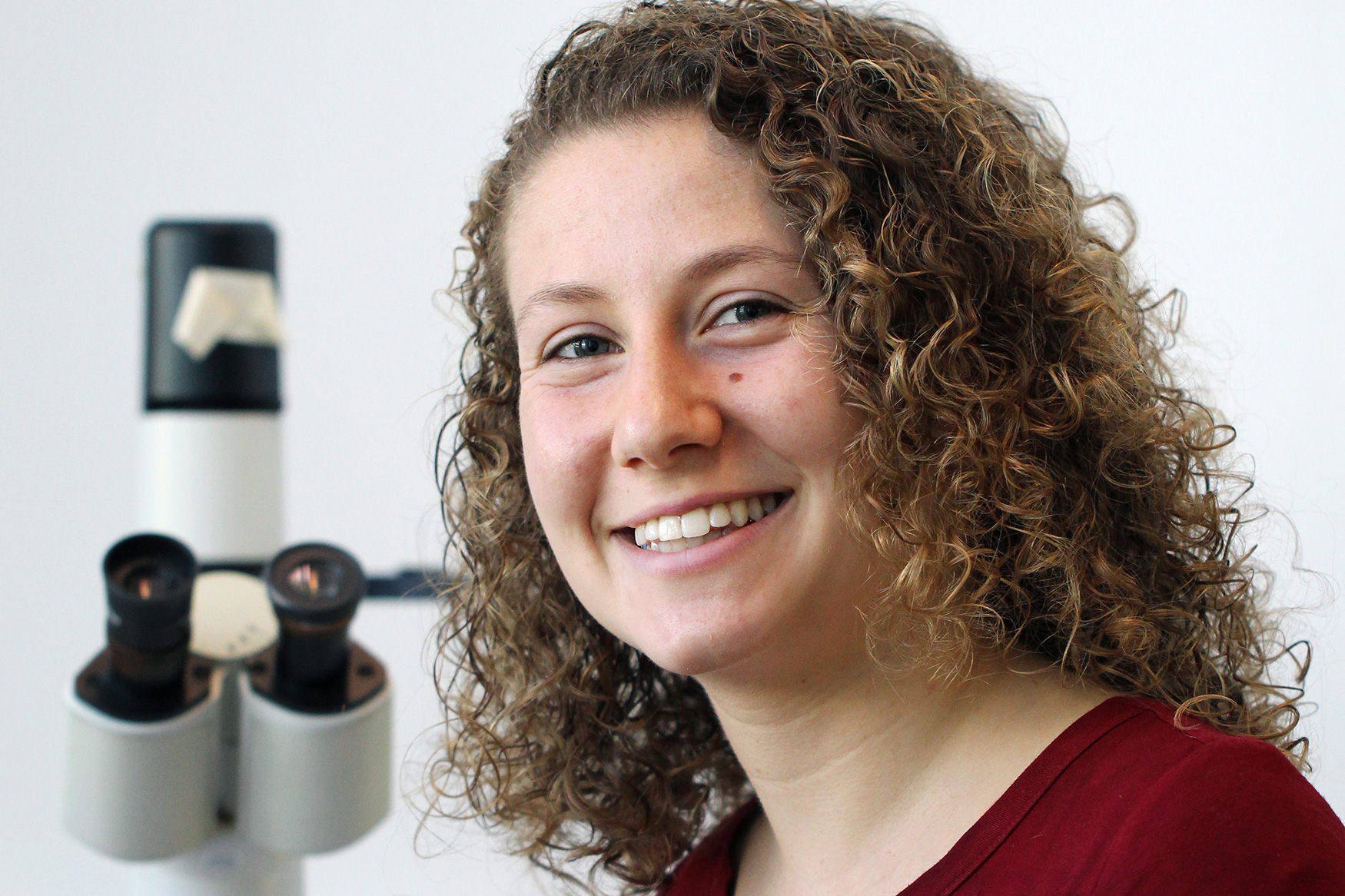 I first heard about the VBC Summer School through a professor, Hidde Ploegh, who is a group leader at Harvard Medical School. I have worked in his lab for a year and a half, and he suggested I look up the IMP and the summer school. At that time, I had already applied for summer schools in the US. When I looked at the summer school website, I noticed that the deadline for applications was that day; only upon taking the time difference into account, did I realise that the deadline was actually only three hours away.
Fortunately, I had application materials prepared from the other summer schools and with Hidde's help managed to apply in time. The conditions of the summer school were very attractive: your travel to and from Europe are funded, as well as the housing, public transportation in Vienna, plus a generous stipend, and the opportunity to take part in amazing research in a new environment.
I am originally from outside Philadelphia, but have spent the past few years in Cambridge (USA), where I have just completed my second year of studies at MIT. I am studying Biology and hope to pursue an MD/PhD.
The research project
Here at the Vienna BioCenter, I am working in the lab of Jan-Michael Peters, where my supervisors are Iain Davidson and Benedikt Bauer, two postdocs in the lab. They are very supportive and patient in answering my questions, and do a great job of balancing giving me independence and responsibility while providing guidance.
My project is on proteins related to chromosome organization. I am using peptide arrays and enzymatic assays to investigate cohesin's interactions with its loading complex. I think that my research experience here will contribute to developing my career. In addition to working with others in the Peters lab, I have had the opportunity to get help from experts in other labs and take advantage of the resources and facilities at the IMP. Just the other day I had a long discussion with a bioinformatician who helped me understand my data from a different perspective.
During the summer school we also get to attend seminars at which group leaders share with us the work that is being done in their labs. It has been great to gain insights into related fields and see what sort of research is being done outside of my own lab.
Social aspects and framework
I have really enjoyed how international the environment is at the Vienna BioCenter – in the summer school alone, there are three North Americans, one Brazilian, and the others are from various European countries. This is more international that similar programs in the US, which has been especially fun considering the World Cup was going on during the first month of the summer school. We had representatives from many of the teams who did well this year, which was both fun and competitive.
Our accommodation is convenient and it's nice to live with the other summer students. The housing is good although lately the heat has been a bit of an issue. I also wish the kitchens were better equipped as I really enjoy cooking.
I've enjoyed being in Vienna this summer. The public transportation is great, and the city is beautiful, so it has been both nice and easy to explore the city. Vienna is also well located within Europe, so the other summer students and I have been using the weekends to travel. Some of us have been to Budapest and Prague together. Other weekends, we have social activities put on by the organizers of the summer school, so we have lots of opportunities to enjoy ourselves.
Interview conducted in summer 2018.
Further reading