New feature on IMP website: explore the institute through virtual tour
---
A new feature on the IMP website allows users to explore the institute through panoramic images in a virtual tour.
Users of the IMP website now have an opportunity to experience the architecture of the IMP through a virtual tour, featuring a combination of panoramic images and conventional photography.
The virtual tour runs on both desktop and mobile devices. Owners of virtual reality kits can even switch to a 3D-mode and immerse themselves fully in one of Europe's leading life science institutes.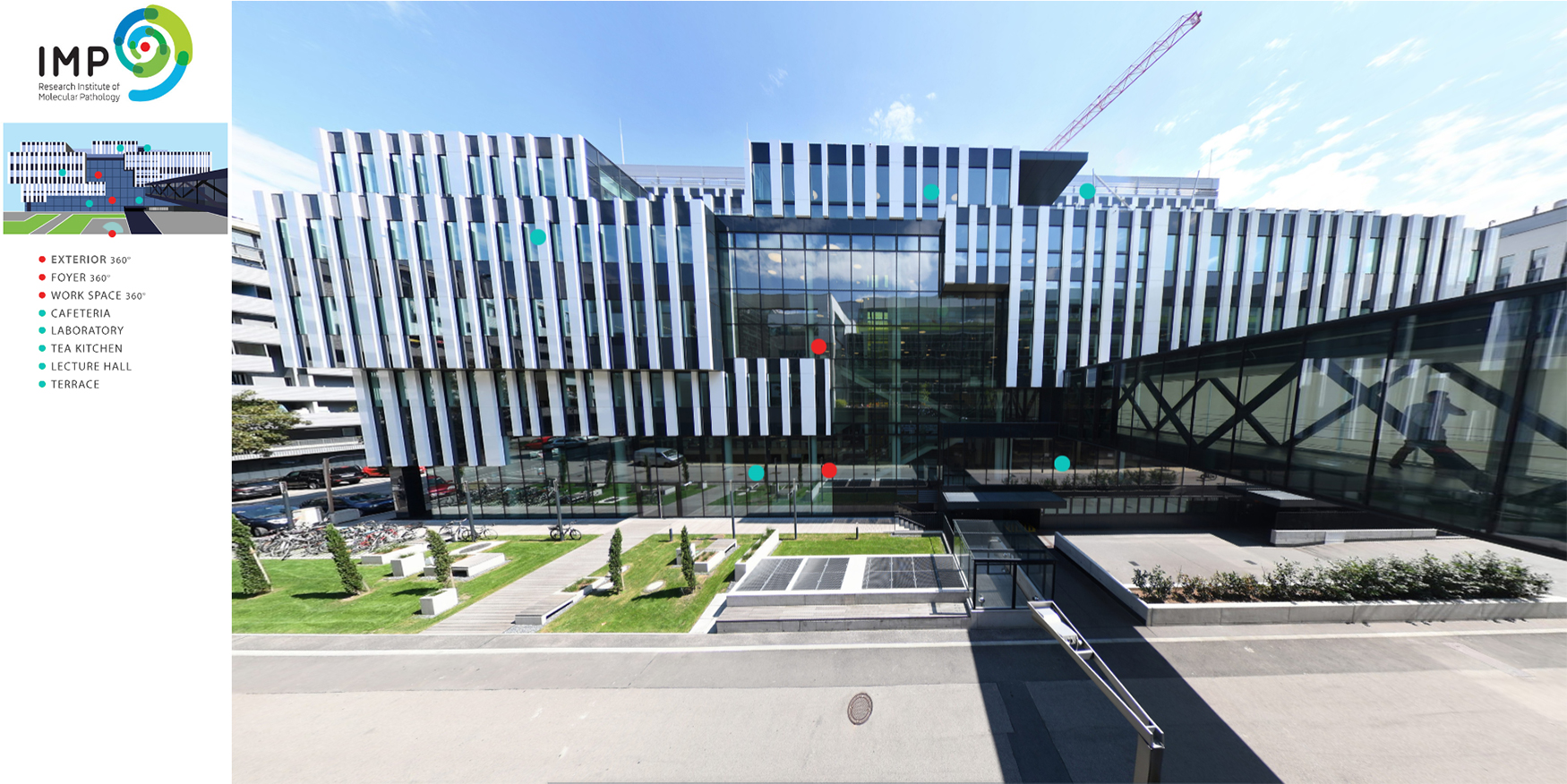 If you would like to 'tour' the IMP, simply click here (or on the image above). The tour was created by the company Cupix, the conventional photographs used were taken by Kurt Kuball and Lukas Beck.
---
---