International Birnstiel Award 2021 for six outstanding young scientists
---
In the third year since its endowment, the International Birnstiel Award for Doctoral Studies in Molecular Life Sciences will be presented to six extremely accomplished and talented young scientists: Sanne Boersma (Hubrecht Institute), Fanny Matheis (The Rockefeller University), Adi Millman (Weizmann Institute of Science), Sanne van Neerven (Amsterdam University Medical Centers and Oncode Institute), Kristina Stapornwongkul (University College London/The Francis Crick Institute), and Gregor Weiss (ETH Zurich).
Competition for the Birnstiel Award 2021 was again extremely strong: more than 100 institutions followed the call to nominate their best PhD student of the previous year. Nominations came from many leading research institutions, with an almost global spread - Europe, North America, Asia, and Australia. The selection committee faced a difficult task in selecting only six awardees from such a large pool of accomplishment and talent.
"I have reviewed a lot of candidates in many different selection procedures", said one committee member at the decisive selection meeting. "But I have never seen such a line-up before. This is really impressive."
Since its endowment in 2019, the International Birnstiel Award is an annual celebration of outstanding achievements by doctoral students in molecular life sciences. It is awarded by the Max Birnstiel Foundation and the Research Institute of Molecular Pathology. At a ceremony later this year, the awardees will receive a certificate, trophy, and prize of 2,000 Euro. While any academic institution in the world is entitled to submit a nomination, nominations are limited to one per institution or PhD programme. Due to the highly competitive nature of the selection, the Birnstiel Award has become a significant accolade to celebrate emerging leaders in molecular life science research.
International Birnstiel Award: Laureates of 2021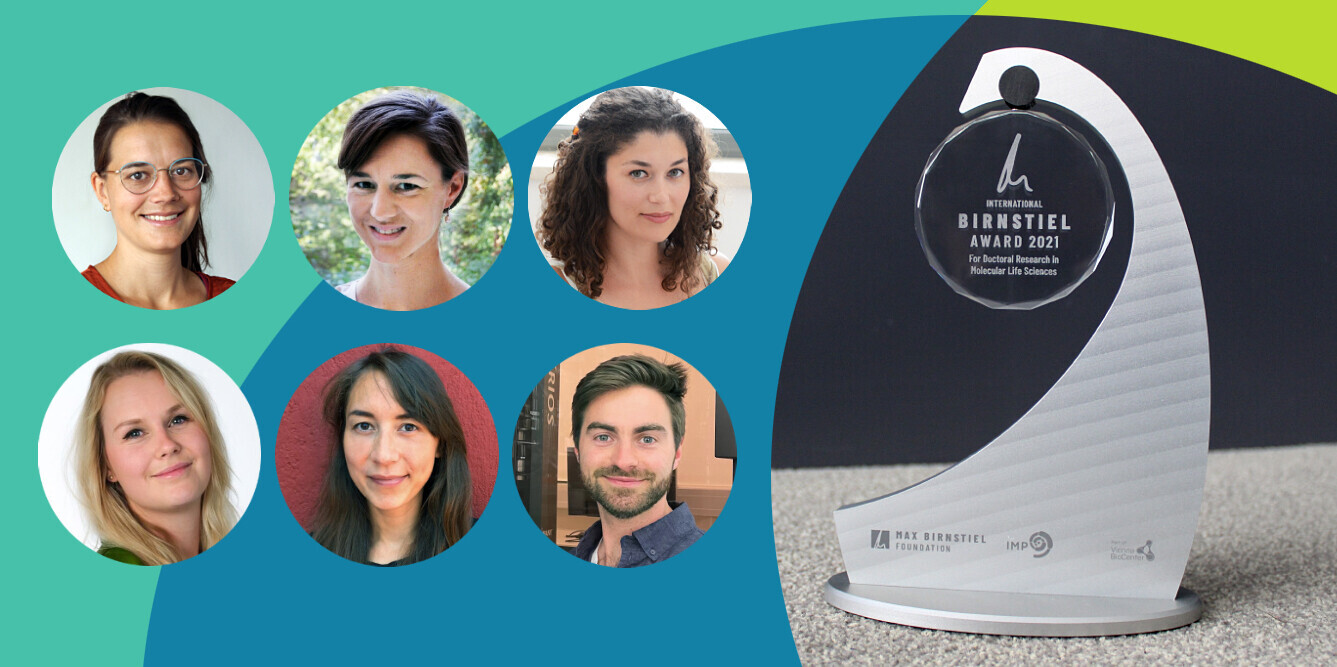 Sanne Boersma, Hubrecht Institute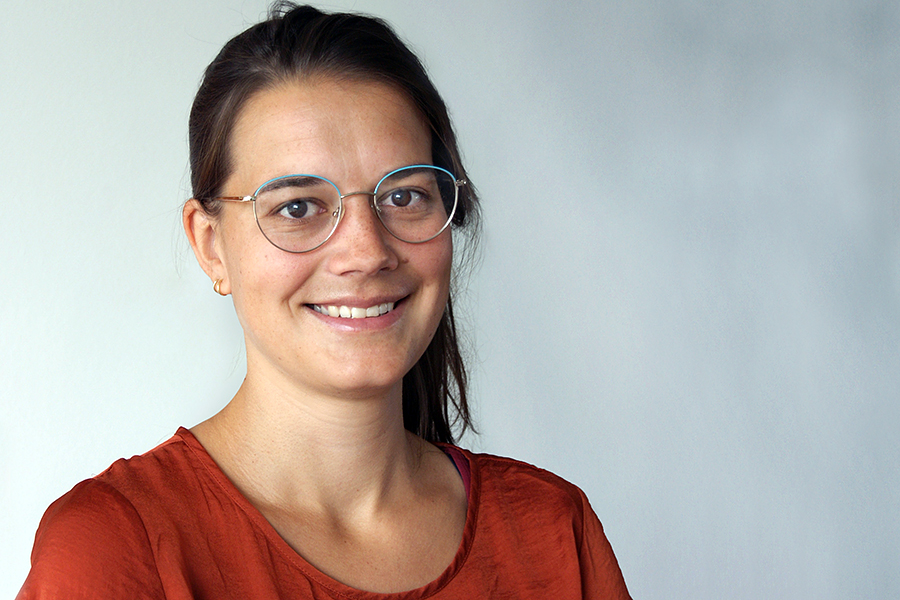 Supervisor: Marvin Tanenbaum
For her PhD, Sanne Boersma has worked in the field of live-cell single-molecule imaging applied to virology to investigate early RNA virus infections as well as their competition with the host cell. RNA viruses are widespread pathogens with a big impact on society. An infection typically starts with a single virus entering a host cell, where it multiplies by producing viral proteins and replicating its genome. At the same time, the host cell attempts to inhibit the virus and the outcome of an infection is therefore determined by a competition between the virus and the host. As traditional techniques lack sensitivity to study the early infection, Sanne Boersma developed live-cell single-molecule imaging assays to study the replication of RNA viruses. These new methods revealed substantial cell-to-cell differences at the onset of an infection, can identify bottlenecks for a successful infection, and can uncover how and when antiviral responses counteract an infection. Before joining the Hubrecht Institute in 2016, Sanne did her undergraduate and Masters studies at Utrecht University.
Featured Publication
Boersma, S., et. al. (Cell, 2020): Translation and Replication Dynamics of Single RNA Viruses.
Fanny Matheis, The Rockefeller University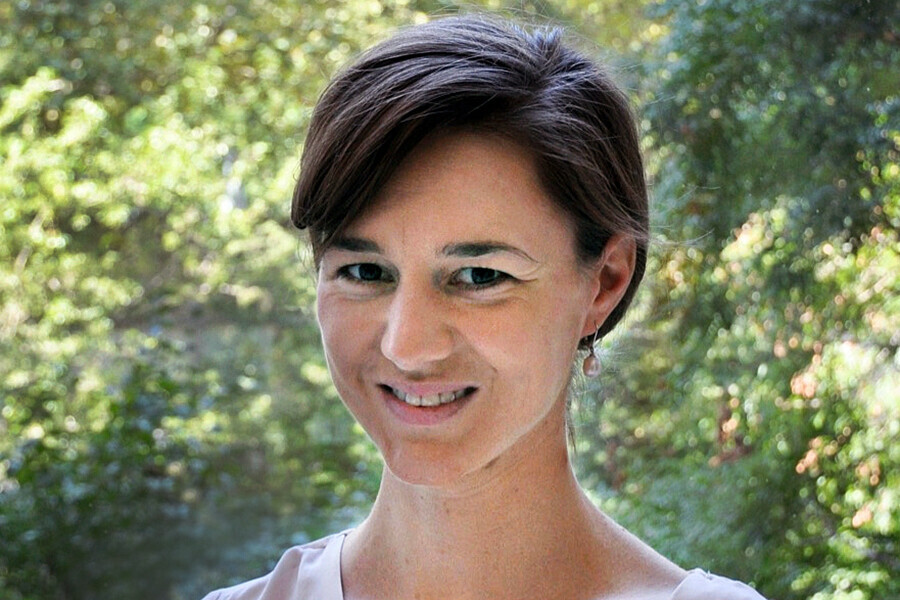 Supervisor: Daniel Mucida
The mammalian intestine hosts trillions of commensal microbes, the body's largest immune cell population as well as a vast neuronal network. Fanny Matheis' research sheds light on the intricate interplay between these diverse components in intestinal homeostasis and upon microbial perturbations. Matheis and colleagues uncovered a microbiota-dependent neuronal subset, critical for regulating blood glucose metabolism. Chronic antibiotic exposure and intestinal infections led to a novel form of neuronal cell death, mediated by the NLRP6-inflammasome. Tissue-protective macrophages were crucial in preventing excessive infection-induced neuronal damage. Finally, perturbations in the crosstalk between the gut microbiota, neurons and macrophages have important medical implications: while the absence of commensal microbe-to-neuron communication alters systemic metabolism, disruption in neuro-immune crosstalk aggravates infection-induced intestinal damage. Fanny studied Medicine at the Technical University Munich, before moving to Rockefeller in 2015.
Featured Publication
Matheis, F., et al. (Cell, 2020): Adrenergic Signaling in Muscularis Macrophages Limits Infection-Induced Neuronal Loss.
Adi Millman, Weizmann Institute of Science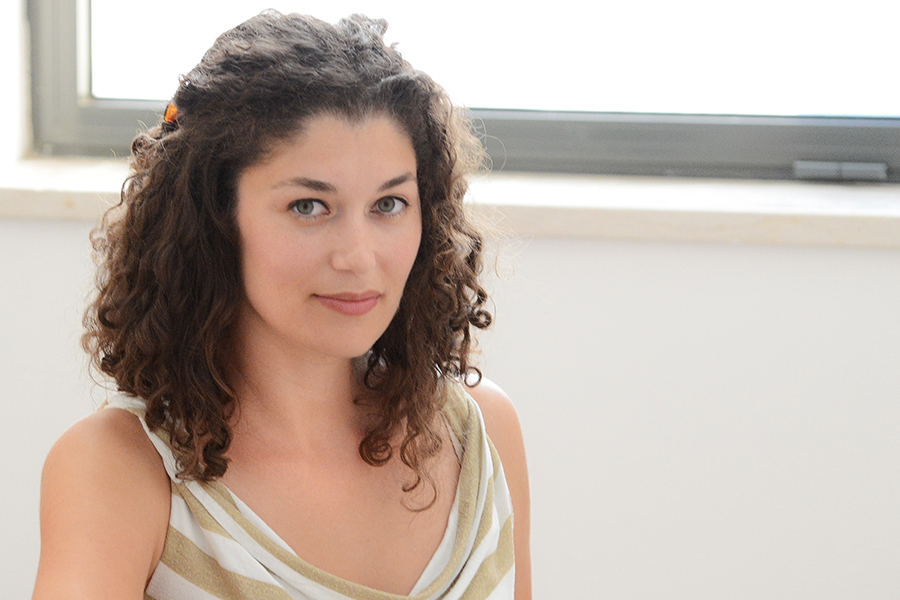 Supervisor: Rotem Sorek
In her PhD, Adi Millman aimed to design and implement a computational predictive system that would allow the discovery of new antiviral defence systems in bacteria. The system she designed works by sifting through hundreds of millions of microbial genes and applying statistical tools that she developed to predict which of the genes participate in antiviral defence. Adi's research has led to the discovery that retrons, bacterial retroelements whose biological function remained a mystery for decades, function in anti-phage defence. Additional discoveries based on her analyses include the CBASS system that employs small molecule signalling to trigger phage defence, and the viperin protein family that produces antiviral compounds. Adi did her undergraduate studies at Tel Aviv University before joining the Weizmann Institute first for a Masters in 2015, followed by her doctoral studies as an Ariane de Rothschild fellow.
Featured Publication
Millman, A., et al. (Cell, 2020). Bacterial Retrons Function In Anti-Phage Defense.
Sanne van Neerven, Amsterdam University Medical Centers / Oncode Institute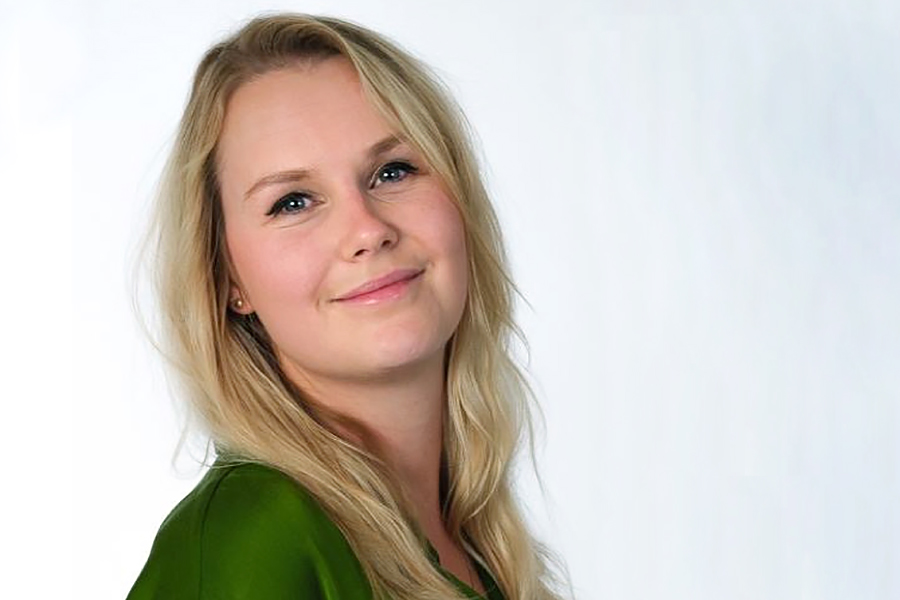 Supervisor: Louis Vermeulen
During her PhD, Sanne van Neerven studied the competition between normal and Apc-mutant intestinal stem cells (ISCs) and how this drives the initiation of colorectal cancer. Sanne discovered a novel form of competition that had not yet been described in the mammalian intestine before: supercompetition. She revealed that mutant ISCs actively disadvantage their healthy neighbours and implemented a completely new approach of boosting the normal ISCs using lithium, rather than inhibiting mutant cells. Lithium treatment reduced the competitive advantage of Apc-mutant stem cells and significantly inhibited adenoma formation. Sanne's work has recently been published in Nature and her findings are currently being translated into a clinical trial to explore the chemopreventive potential of lithium for patients with germline mutations in the APC gene. Sanne did her undergraduate studies at the University of Amsterdam, followed by a Masters in oncology at the VUMC School of Medical Studies.
Featured Publication
van Neerven, S. M., et al. (Nature, 2021): "Apc-mutant cells act as supercompetitors in intestinal tumour initiation".
Kristina Stapornwongkul, University College London/The Francis Crick Institute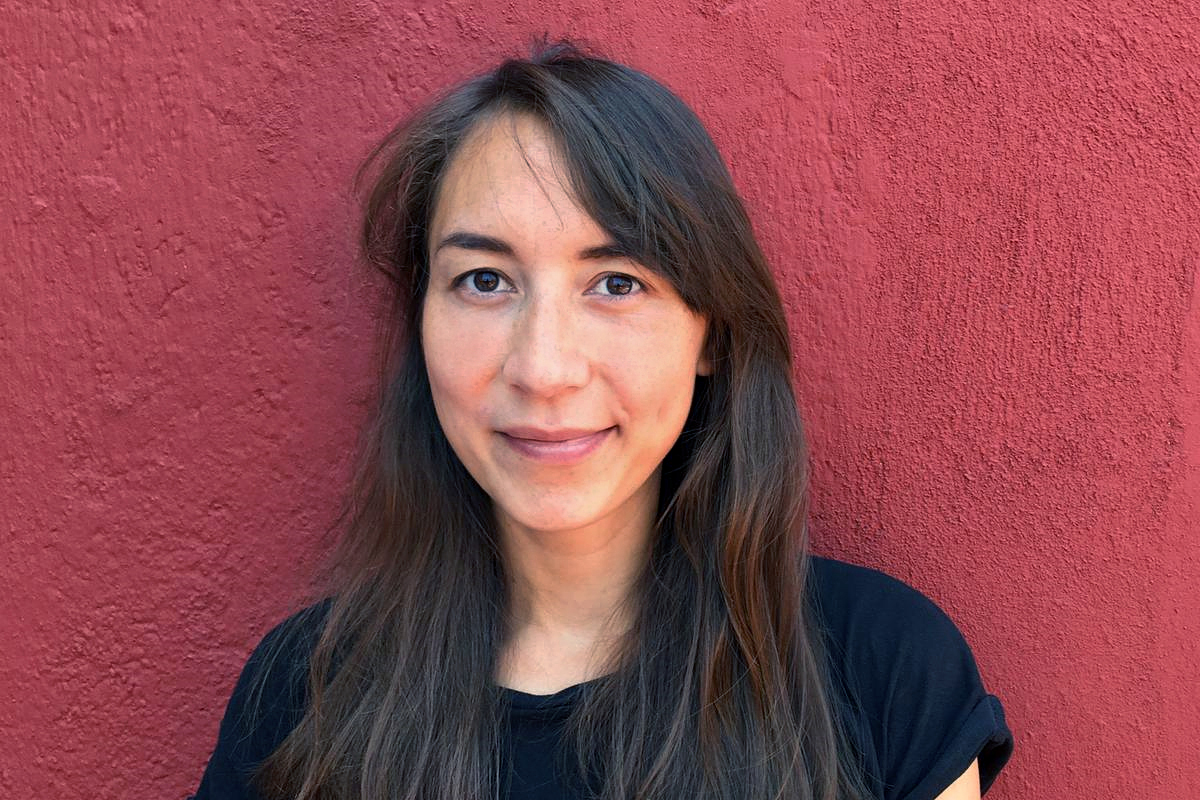 Supervisor: Jean-Paul Vincent
Cells in developing organs have to become different cell types depending on their position in the tissue. This patterning process is crucial to ensure the development of functional organs. To know their position, cells sense the concentration of morphogens – secreted signalling molecules that have a graded distribution in the tissue. How such morphogen gradients form in the extracellular space has remained controversial. In her PhD work, Kristina Stapornwongkul generated an artificial morphogen system which was able to pattern the wing of the fruit fly Drosophila. This engineering approach allowed her to show that protein gradients can form by a diffusion-based mechanism and highlighted the importance of additional binding partners mimicking components of the extracellular matrix. Kristina did her undergraduate studies at the University of Konstanz, followed by a Masters at Heidelberg University. She finished her PhD earlier this year and is currently a postdoctoral researcher at EMBL Barcelona.
Featured Publication
Stapornwongkul, K. S., et al. (Science, 2020): "Patterning and growth control in vivo by an engineered GFP gradient."
Gregor Weiss, ETH Zürich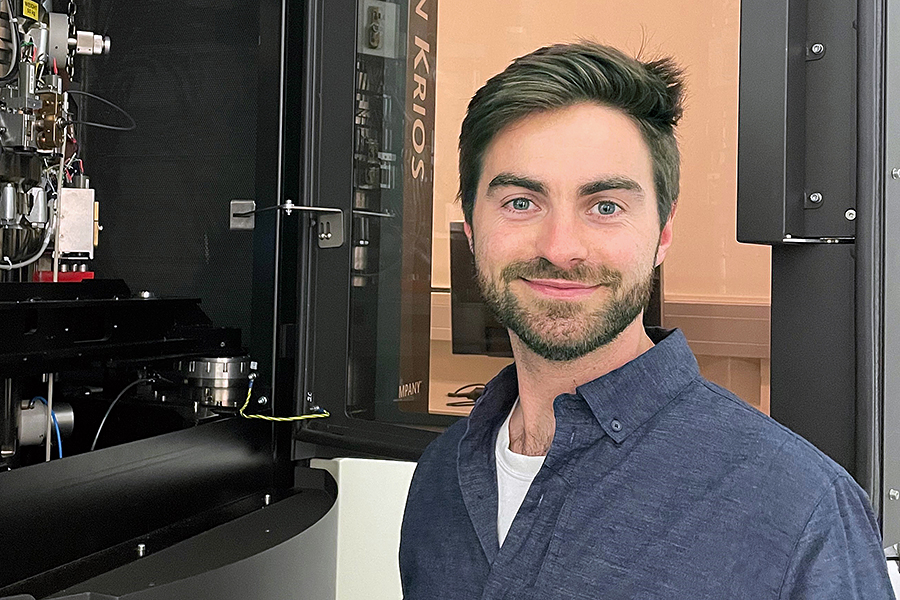 Supervisor: Martin Pilhofer
In the frame of his doctoral research, Gregor Weiss developed high-end imaging workflows using cryo-electron tomography together with complementing techniques to study bacterial cell-cell interactions across several scales of resolution. Gregor was able to elucidate the architecture and function of macromolecular machineries revealing completely new aspects of bacterial interactions. He described a cell junction in a filamentous Cyanobacterium, which shares striking similarities to metazoan gap junctions, but predates them by more than a billion years. Furthermore, Gregor resolved the first three-dimensional structure of the most abundant protein in human urine, called Uromodulin, and demonstrated how it protects us against uropathogenic E. coli. By investigating urine from patients suffering from a urinary tract infection, he could validate previous in-vitro findings directly in patient samples and demonstrated how cryo-electron tomography could be used to directly analyse clinical samples. Gregor did his undergraduate studies in chemistry at the University of Innsbruck, followed by Masters studies in biological chemistry at the University of Vienna. He continues to work as a project leader at ETH.
Featured Publication
Weiss, G. L., et al. (Science, 2020): "Architecture and function of human uromodulin filaments in urinary tract infections."
Honourable Mentions
Due to the high number of outstanding nominations, many strong candidates could not be acknowledged with an award. The selection committee highlighted an additional five scientists from the shortlist as "honourable mentions" to give them special recognition:
Stefan Bauernfried, LMU Munich
Research field: Immunology
Supervisor: Veit Hornung
Jacob Bobonis, Heidelberg University/EMBL
Research field: Molecular Microbiology
Supervisor: Athanasios Typas
Philip Ruis, The Francis Crick Institute
Research field: Genome Stability
Supervisor: Simon Boulton
Simone Webb, Newcastle University
Research field: Haematopoiesis in Data
Supervisor: Muzlifah Haniffa
Jingjing Zhang, University of Gothenburg
Research field: Mammalian Meiosis
Supervisor: Hiroki Shibuya

About Max Birnstiel and the Birnstiel Foundation
Max Luciano Birnstiel (1933 – 2014) was a molecular biologist and founding director of the Research Institute of Molecular Pathology (IMP). In this role, he made a major contribution to the exceptional academic standing of IMP. He retired from his post as director in 1996.
Birnstiel's research focused on gene regulation in eukaryotes. His lab was the first to purify single genes, the ribosomal RNA genes from the frog Xenopus laevis, in the late 1960s. Birnstiel was one of the first scientists to study how gene expression is regulated. He is also recognised for one of the earliest discoveries of a gene enhancer element, which his lab published in 1980. As a science manager, Birnstiel was a visionary who not only set the IMP on track to achieving research excellence, but he was also a vital force behind raising the profile of the Vienna BioCenter, now one of Europe's most dynamic life science hubs with more than 2,650 people from 80 countries, working in 141 research groups and over 30 biotech companies.
Throughout his life, Max Birnstiel was a supporter of young talent and fostered an egalitarian culture at the IMP. It was in this spirit that a foundation bearing his name was set up in 2018. The Max Birnstiel Foundation co-funds initiatives and activities that support young scientists in molecular life sciences, such as the Vienna BioCenter Summer School and the International Birnstiel Award for Doctoral Studies in Molecular Life Sciences.
www.maxbirnstiel.org, www.imp.ac.at/birnstiel-award
---
---