Birnstiel Awards are presented at the IMP in Vienna. Awardees present their research and have an opportunity to discuss it with researchers from the IMP an the wider Vienna BioCenter community. The first award ceremony was held on 8 November 2019 in the presence of Margaret Birnstiel, scientist and widow of Max Birnstiel; a 2020 ceremony could not be held on-site due to the COVID-19 pandemic.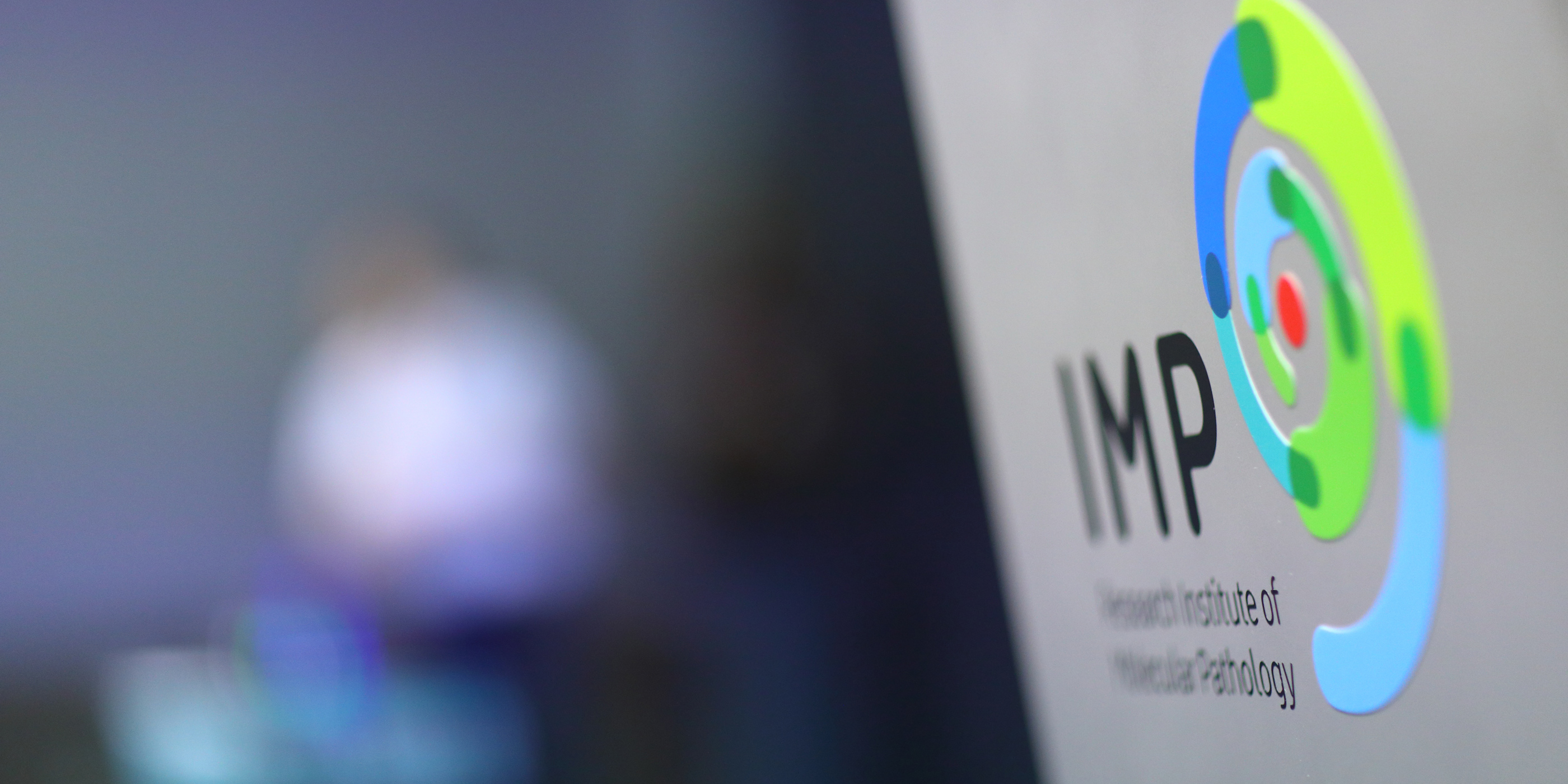 The first award ceremony of the International Birnstiel Award for Doctoral Research in the Molecular Life Sciences was convened at the IMP lecture hall on 8 November 2019. Emily Bayer, Mohamed El-Brolosy and Justin Silpe received a trophy and certificate from Margaret Birnstiel. The ceremony was chaired by Meinrad Busslinger, deputy director of the IMP and trustee of the Birnstiel Foundation.
The three awardees presented their research and discussed it with the audience. You can watch recordings of the talks below or browse some impressions from the ceremony in the image gallery.
Birnstiel Award ceremony 2019
Acceptance Talks 2019

Emily Bayer (Columbia University, Oliver Hobert Lab):
"Sexually dimorphic development of the C. elegans nervous system".

Mohamed El-Brolosy (MPI for Heart and Lung Research, Didier Stanier Lab):
"A novel role for mutant mRNA degradation in maintaining genetic robustness".

Justin Silpe (Princeton University, Bonnie Bassler Lab):
"Quorum sensing bacteria and an eavesdropping phage".