Diversity is a substrate for creativity and innovation. As a research institute driven by fresh ideas, the IMP endorses diversity as a source for its creativity. We are committed to ensuring equal opportunities for our colleagues regardless of their gender, nationality, age or personal views.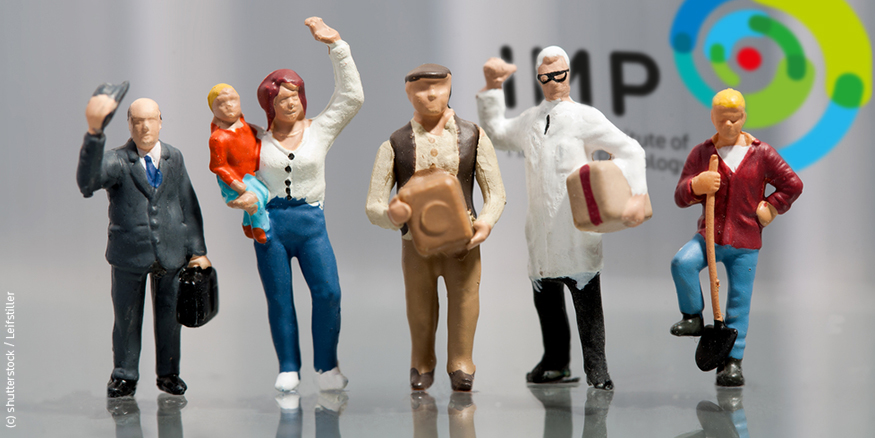 Staff at the IMP come from almost 40 different countries. Diversity is therefore more than an abstract value – the institute endorses and supports diversity wholeheartedly. Different views and mind-sets create opportunities for innovative thinking.
Fostering diversity and gender awareness
In 2015, the IMP joined the "Euraxess" network, an initiative to enhance researchers' careers and mobility in Europe. The aim of Euraxess is to support researchers and their families with dedicated service centres that provide personalised assistance and information on job opportunities, mobility services, visa and residence regulations, as well as social security issues and taxation.
The Euraxess membership involves the implementation of the "European Charter for Researchers" and the "Code of Conduct for the Recruitment of Researchers". In line with these two documents, the IMP has expressed its commitment to the following principles:
The IMP as an employer is committed to prevent any discriminatory acts against individual staff members based on age, origin or gender.
As far as recruiting is concerned, the IMP supports a commitment towards a balanced ratio between male and female staff members.
In this context, please note that the IMP has implemented measures to make life for staff members with children easier – you can find more information in our section about you and your family.